Please Note: We will be operating as normal during the COVID-19 outbreak.
Boogaloo Glue and Sealer:
Boogaloo Professional Glue and Sealer, 750ml, 2.25lt and 4.5lt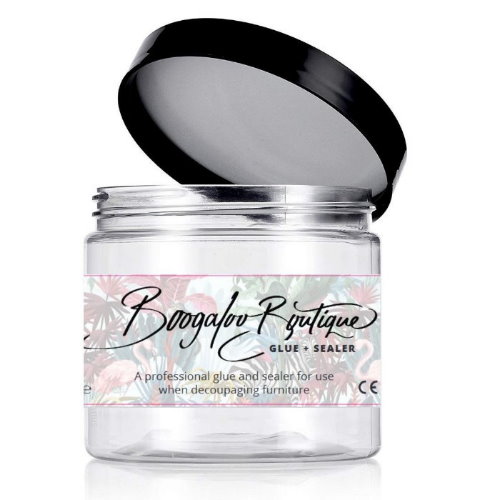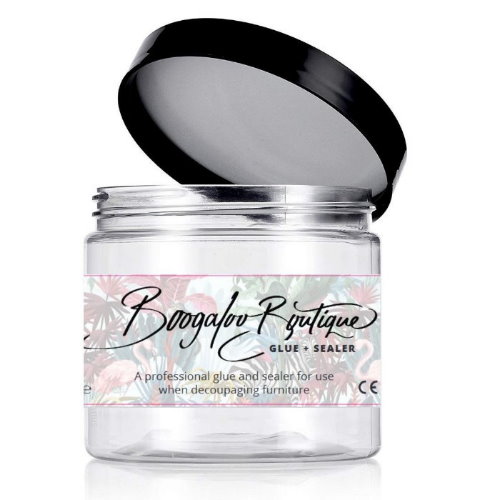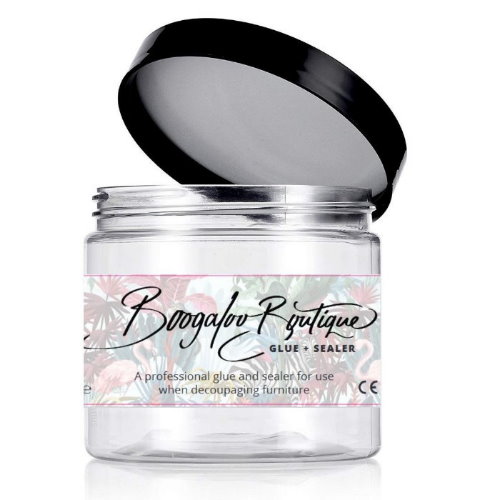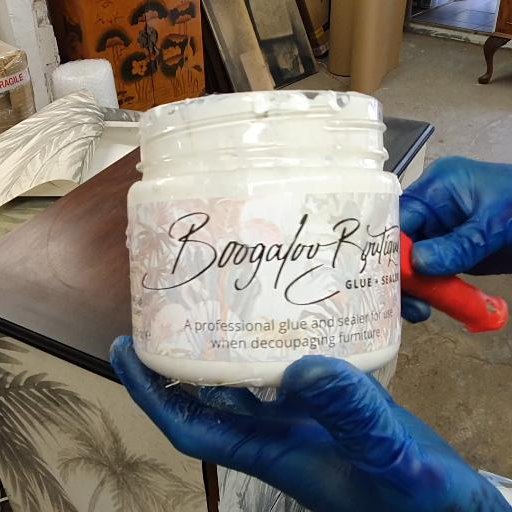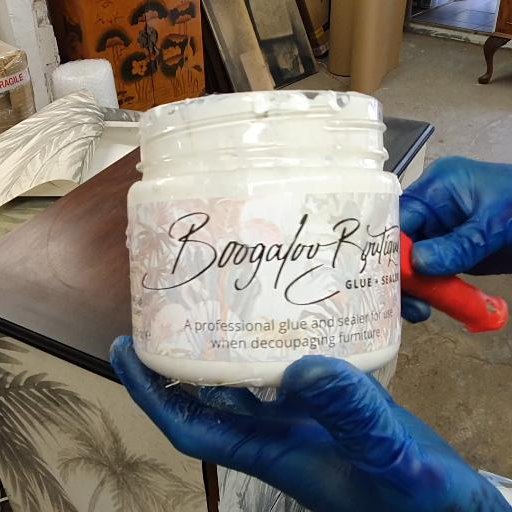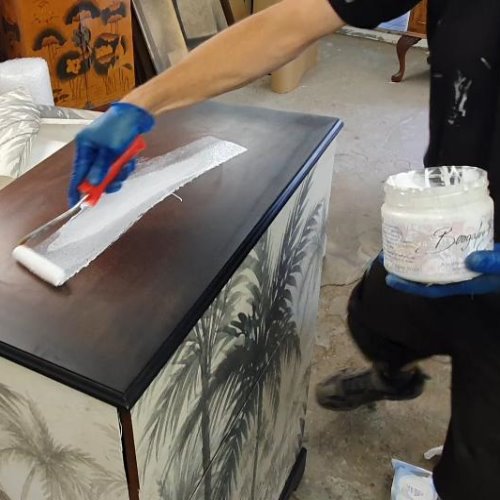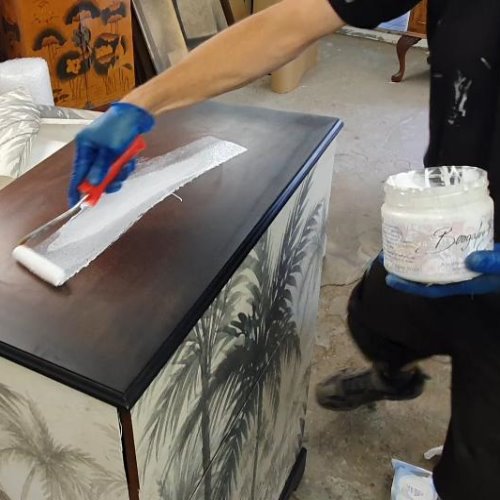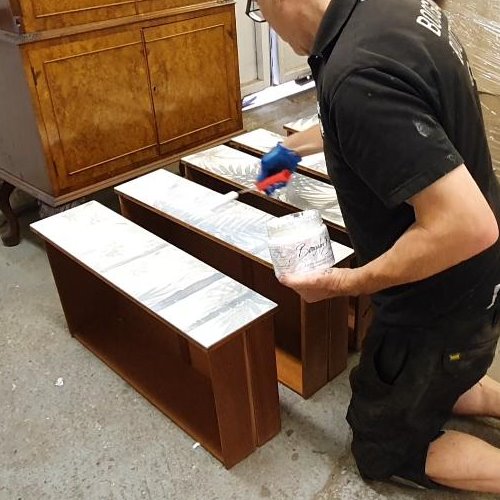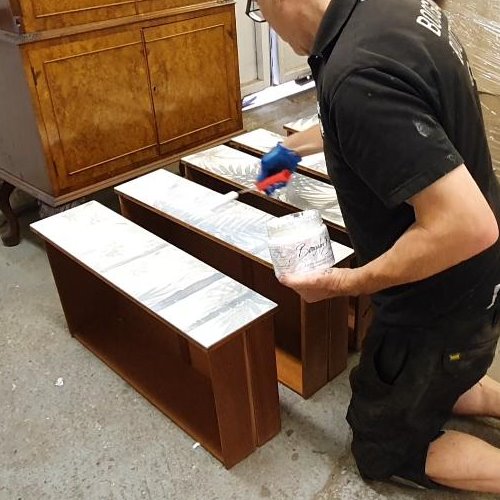 Professional glue and sealer for use when decoupaging furniture. This glue and sealer has been especially formulated to be used when decoupaging furniture. We are on a mission to let you in on all our decoupage secrets and this glue and sealant is probably our number one secret to getting the professional Boogaloo look. It is the glue and sealer we use on all of the furniture we make and sell. The glue will attach the paper to a flat surface and then when you apply it over the top of the paper it will leave a transparent glossy film, when dry, that is resistant to spills and abrasion. One 750ml tub will complete between two and four pieces of furniture depending on size. If you would like larger quantities please select that from the drop down menu. It is water based, none toxic and dries quickly. It is best applied using a mini roller. Lovingly made in the UK

We can post Boogaloo Glue to anywhere in the UK and Europe. At the moment we are unable to ship to the USA. When we post your glue, we place the tub in a heavy duty bag sealed with a zip tie and then in a corrugated cardboard box surrounded by polyurethane chips.

Make sure the surface is clean and free from grease before applying a thin consistent layer of Boogaloo Glue and Sealer. If the glue dries before the paper is placed in position just apply more glue ensuring there is a nice sticky surface. Once the glue drys and the paper is stuck in position you then seal it using the same product. Again apply a thin consistent layer paying particular attention to the edges. Helpfully the glue is white when wet and then dries clear. The optimum thickness of glue is when the papers design is slightly obscured by the whiteness of the wet glue before it dries clear. One good coat normally suffices but you can apply several for extra protection. If you watch the short video on the page you'll see its application in real life.
CURRENTLY OUT OF STOCK
Please note we offer decoupage courses in our studio which is located in Denmead Hampshire (PO7 6TU). On the course you will learn how to apply paper to furniture to a professional standard. Courses run from March to October. For more information please visit the Course page of our website.